INITIAL AUTHOR AND EDITOR'S PERSONAL PROFILE
Go directly to LIST OF PUBLICATIONS
About the author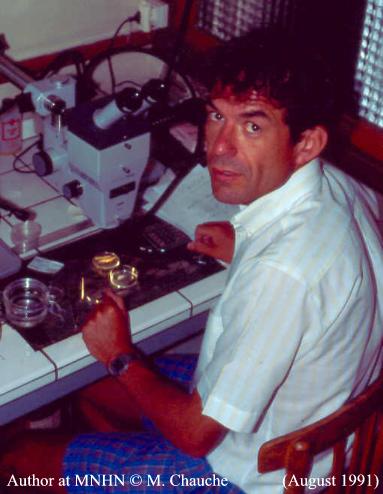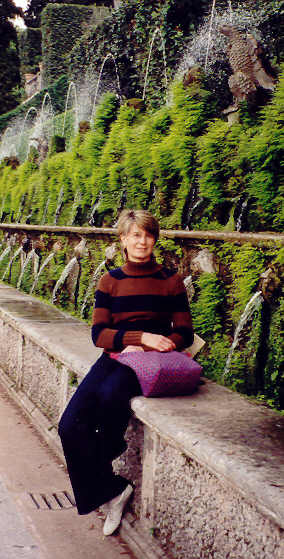 Jean H. HUBER, French,
born in Talence, near Bordeaux, February 10. 1952
married with Christine (born October 4. 1954): photographed at Villa d'Este, Rome (2002)
with two children, Claire (born October 10. 1987), Nicolas (born May 7., 1990)
education: MBA (Master in Business Administration) at Insead, Fontainebleau (1978)
Ph. D., Nancy University in Biology (populations genetics in Aphyosemion, 1978)
E.N.S.P.C.B. (French "Grande École"), Bordeaux, Physics and Chemistry (1975)
professional activity: pharmaceutical industry executive and director [today retired]
non professional activity: study of oviparous and viviparous Cyprinodonts (Cyprinodontiformes, Pisces) as an official associate member of the Paris Museum (since 1980) at MNHN. ORCID number : 0000-0002-6163-1944
outside interests: classical music, squash, windsurfing, kite surfing, diving, travelling, wines, history.
To contact the initial author-editor, send a message to mailbox mentioned at the end of this page.
The author with late Dr Joergen J. Scheel (1916 - 1989), Danish ichthyologist and genetician as his tutor, and his wife in mid 1970ies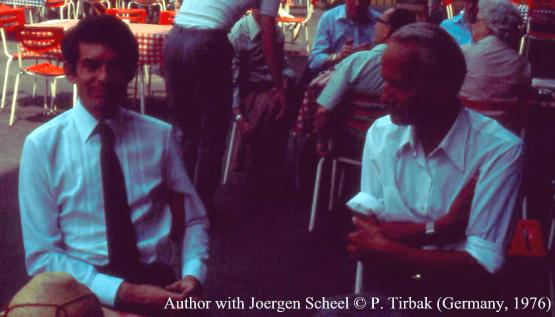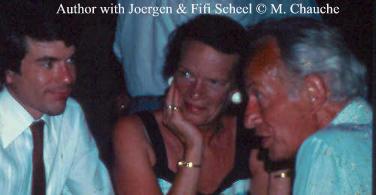 The author in 2001 with daughter Claire (Photo: Dick Martino, Niagara Falls, NY) and in 2002 with son Nicolas (Photo: Roger Brousseau, Yosemite Park, California)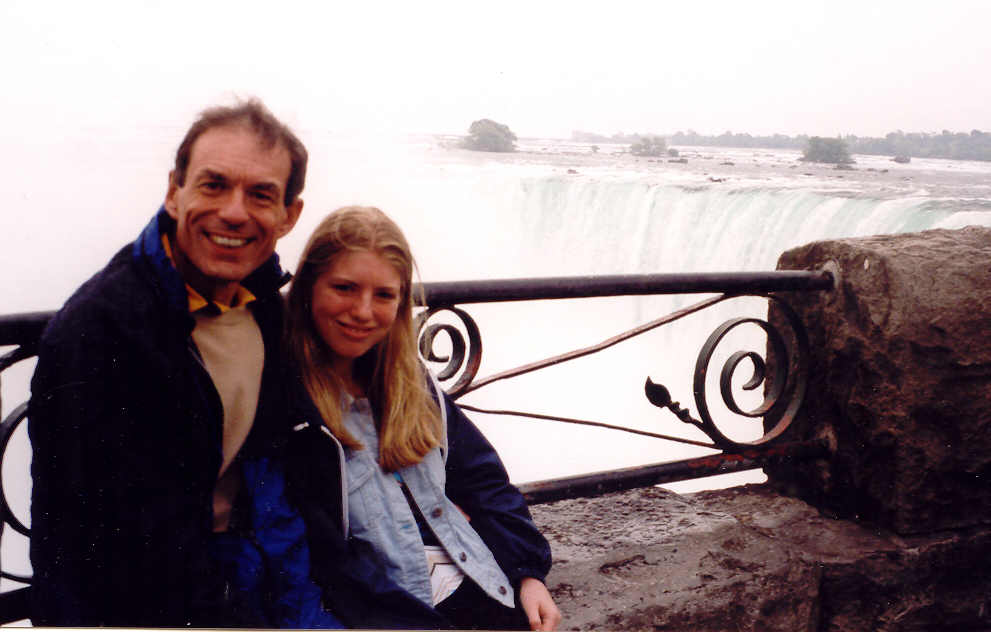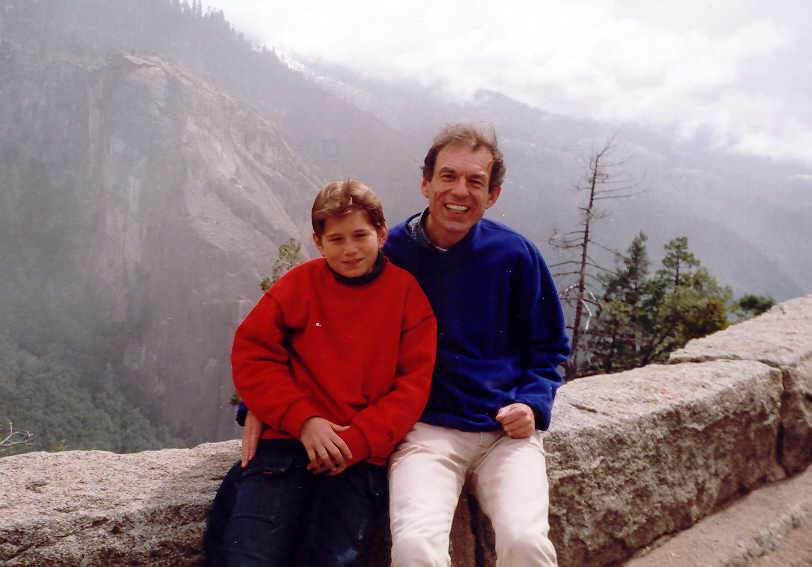 ---
The author has initiated the Killi-Data project in 1994 with the objectives of sharing knowledge on Killifish and of financially sponsoring young researchers and young collector-aquarists, and, since 2011, has been the editor of scientific peer-reviewed independent yearly magazine titled Killi-Data Series.
The author financially supports Paris MNHN through Société Française d'Ichtyologie
, and also other scientific Institutions.
The author cooperates with various scientific INSTITUTIONS, and all oviparous and viviparous killifish ASSOCIATIONS
---